Equine Solutions Catalog Page 12

ENERGY
Pelleted Calorie Pack & Complete Amino Acid Supplement
ALL OUR PELLETED PRODUCTS ARE COLD-PROCESSED
AND FORMULATED WITH ORGANIC GRAINS!
"Calorie Pack"
ENERGY is a blended formula of A.B.C.'s Plus and the most natural and balanced sources of amino acids, fats and Omega-3 oils.
ENERGY has been formulated to supply the demanding nutritional and caloric needs of your active horse. ENERGY is considered A.B.C.'s "calorie pack". It is used specifically for horses that have difficulty holding weight under stressful conditions. Which includes horses in heavy training, brood mares, lactating mares and growing foals.
ENERGY is widely used on the show circuit to achieve outstanding hair coat shine. ENERGY is also very effective in supplying needed calories during competition.
"Amino Acid"
ENERGY is a complete amino acid supplement and is used to grow out Futurity prospects and used as a energy source for high performance horses.
Energy is NOW formulated with stabilized flax and Satin Finish, a stabilized rice bran formula. Satin Finish typically contains 20% oil, composed of the three major fats; palmitic, oleic and linoleic, and important vitamins such as Thiamin, Riboflavin and Niacin. In addition to Satin Finish, flax has been included in Energy. Flax is rich in Omega-3 Essential Fatty Acids, magnesium, potassium, B vitamins, protein, zinc and fiber.

Guaranteed Analysis:
Crude Protein Min 22%
Crude Fat Min 7%
Crude Fiber Max 8%
Calcium Min .8%, Max 1.3%
Phosphorus Min .5%
Copper Min 20 PPM
Zinc Min 100 PPM
Vitamin A Min 2000 IU/lb

Ingredients:
Ground Extruded Whole Soybeans, Linseed Meal, Dried LactobacillusAcidophilus Fermentation Product, Dehydrated Alfalfa Meal, Ground Corn, Oats, Steam Rolled Barley, Stabilized Rice Bran, Stabalized Flax, Calcium Carbonate, Dicalcium Phosphate, Dried Kelp, Sodium Sulfate, Ferric Choline Citrate Complex, Vitamin A Acetate, Magnesium Oxide, Vitamin D3 Supplement, Natural Source Vitamin E (d-alpha-tocopheryl acetate), Calcium Pantothenate, Monosidum Phosphate, Dried Whole Milk, Sodium Bentonite, Niacin Supplement, Ferrous Fumarate, Cobast Choline Citrate Complex, Copper Choline Citrate Complex, Yeast Culture, Choline Chloride Pyridoxine Hydrochloride, Ascorbic Acid (A Preservative), Diatomaceous Earth, Biotin, Riboflavin, Menadione Sodium Bisulfite Complex, (Source of Vitamin K Activity), Vitamin B12 Supplement, Lecithin, Beta Carotene, Dried Tomato Pumance, Rice Hulls, Feeding Oatmeal, DI-Methionine, Potassium Iodide, L-Lysine, Vinegar, Folic Acid, Thiamine, Algae, Salt, Manganous Oxide, Citric Acid (A Preservative) Peppermint, Violet Leaves, Garlic, Horseradish, Parsley, Dandelion, Geranium, Ginger, Zinc Methionine Complex, Soybean Oil, Potassium Amino Acid complex, Magnesium Amino Acid Chelate, Zinc Amino Acid Chelate, Manganese Amino Acid Chelate, Copper Amino Acid Chelate, Potassium Chloride, Sodium Phosphate, Magnesium Sulfate, Potassium Sulfate, Zinc Sulfate, Copper Sulfate, Ferric Sulfate, Manganese Sulfate, Dried Aspergillus Niger Fermentation Soluble, Dried Aspergillus Oryzae Fermentation Soluble, Dried Bacillus Subltilis Fermentation Soluble.
Directions for Use: 4 oz scoop included
Great tasting pellet, can be feed alone or top-dress grain mix.

Performance Horses: 1 To 2 Scoops
Stallions: 1 To 2 Scoops
Adult Maintenance: 1 To 2 Scoops
Yearlings: 1 To 2 Scoops
Gestating Mares: 2 To 4 Scoops
Weanlings: 1 To 2 Scoops
Lactating Mares: 2 To 4 Scoops
Current Pricing is listed in the Shopping Cart.
See Catagories on the Left Side in alphabetical order, as they are links to sizes and prices and
the BUY NOW button. Click on the little blue grocery bag.
Quick! Take Me To The Shopping Cart & Check Out!...

Use the Navigation Bars for quick and easy access.
TAKE ME BACK "Catalogs":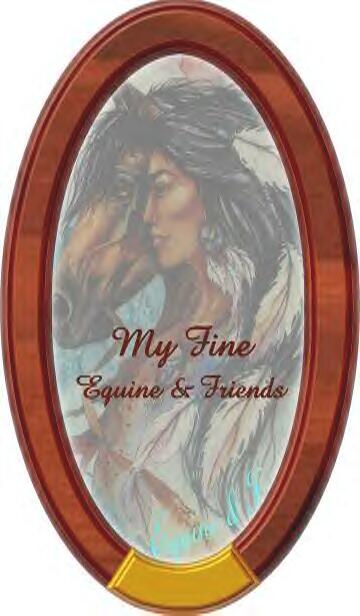 You can contact us by Snail Mail at: