*Bask +++
---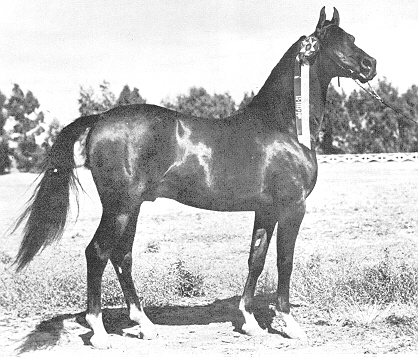 Technical Data: Foaled 1956
Kuhailan Dajania
Bay Stallion -
bred at the Albigowa State Stud in Poland
Owned by-Lasma in Arizona
Eugene LaCroix and his son Gene LaCroix

Registered with Arabian Horse Registry
---
Leading sire of champions by *Bask+++. See*BASK+++ here Sire of significance, sire of national winners, sire of regional winners, sire of class A champions, international sweepstakes sire, Fee $3500.

*Bask++ was a bay colt, foaled in 1956 and bred at the Albigowa State Stud in Poland. He was produced by breeding a typical Kuhailan stallion to a Saglawi mare and in this particular breeding the Kuhailan strain dominated (legally he is a Kuhailan Dajania). He continued to breed true to his Kuhailan heritage (while his full sister Bandola was more typical of her Saglawi dam).
He died at Lasma in Scottsdale, Arizona in 1979, at the age of 23. He was an outstandingly prepotent sire, who sired for 17 years for a total of 1,046 registered offspring, but in quality he was the breed's all-time leading sire of champions with 494 champions and 194 National winners through 1993. His legacy is that his lead moves from sire to son to grandson. In other words, his sons and his grandsons have the potentional to become the leading sire.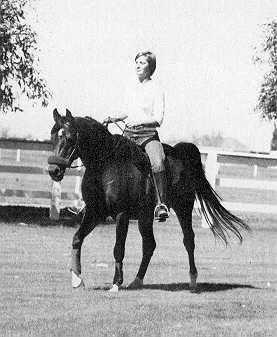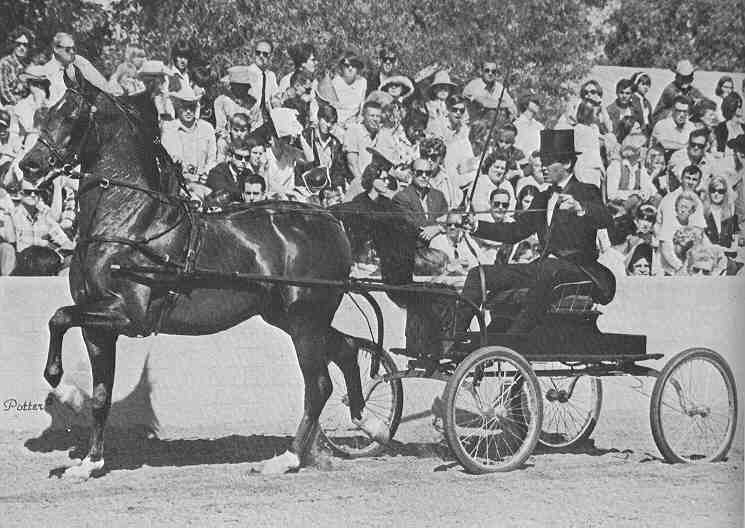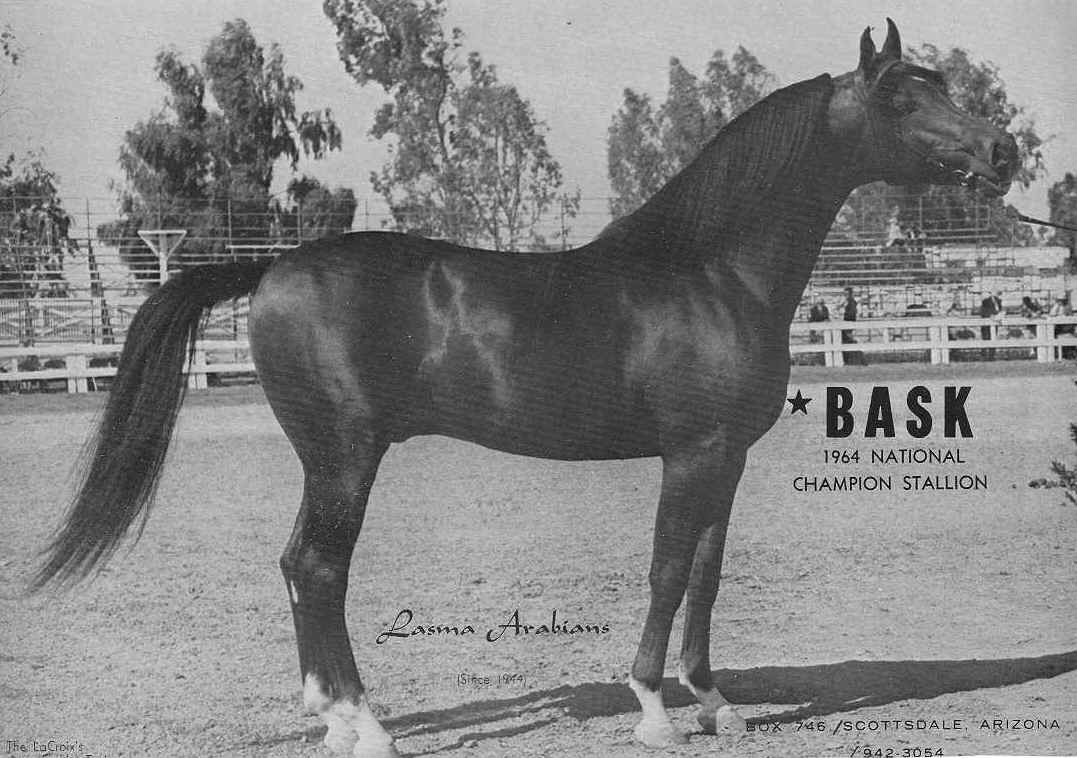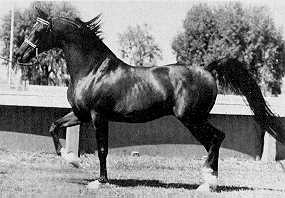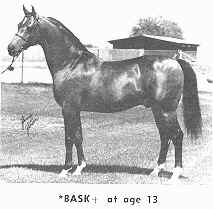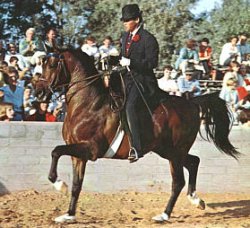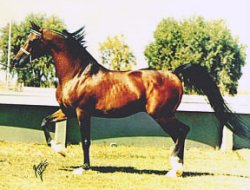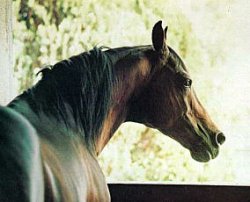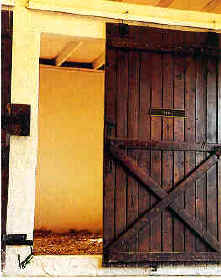 Bask's stall at Lasma.

Here's my Pedigree...


Hold your horses.... Don't leave yet!
Walk this way...

and We can go here to read more real life Testimonies
or We can go here to read more about ABC Plus.
---


OUR QUARABS!

REAL EQUINE & FRIENDS Testimonials on ABC Nutrition

MUTUAL LINKS TO MORE GREAT SITES & FRIENDS


---
Use the Navigation Bars for quick and easy access.


You can contact us by Snail Mail at: